Pressured by the People
(John 6:1-21)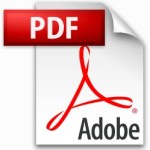 The land of Israel had been under the thumb of Rome for more than 90 years by the time Jesus' ministered. Anti-Roman embers scattered far throughout the region, and Jesus easily could have fanned them into a blaze. The people wanted a messiah to rescue them, and they were susceptible to every rumor of a would-be deliverer.
Simon of Peraea, Athronges and Theudas each led revolts prior to Jesus' ministry. Judah the Galilean was another. He told the people to refuse all earthy kings, to reject the Roman census, and fight. He and his followers hoped God would give them a string of victories over Rome. It never happened, and they died.
The Romans could be ruthless, but they weren't the Assyrians. They wanted glory in battle and new tax payers from the conquered. What galled the Jews is they were God's chosen people (Gen 12:1-3). They shouldn't be under anyone. God promised a righteous king would come from their line, one whose reign would last forever (2 Sam 7:16). Wars would cease, peace would endure, and Israel would be exalted among the nations (Isa 60; Jer 33:10-11).
Jewish Scriptures are filled with messianic themes. These instilled hope, especially in the years of exile. These texts were wrongly used to justify their revolts against Rome. They were so desperate for a divine revolutionary, but disaster resulted with each rebellion. They longed for change… and so did each of Jesus' disciples.
The twelve held all the same hopes as the crowds. They wanted a deliverer as much as anyone. John 6 tells us when the disciples realized Jesus had no political agenda and would do nothing about Rome. In fact, Jesus dismissed the crowd who tried to make Him king, told His disciples to depart across the Sea, and went to be alone. Having already given more than a year of their lives to Him, the weight of the disciples' despair must have been enormous.
No Rest for the Weary (John 6:1-3)
Five months of ministry took place between John 5 and 6. Where chapter 5 ended with a paraplegic healed, Matthew 5-14, Mark 1-6 and Luke 6-9 continue the narrative. A widow's son and a ruler's daughter are restored to life, demoniacs are cleansed, the blind receive sight, the mute speak, and the deaf hear. "After this, Jesus went away to the other side of the Sea of Galilee" (John 6:1).
The Lord concentrated His ministry in Galilee for six months. The people loved Him and were inspired that maybe this man is the messiah. So, as Jesus sat with His disciples on a nearby hillside, He could hardly escape the crowds. They tracked His boat crossing the sea and ran ahead to meet Him (Mark 6:33). He wanted rest; they wanted more miracles.
Months of ministry had taken its toll on Jesus and His disciples. They were tired, often having "no leisure even to eat" (Mark 6:31). News that Herod had beheaded John the Baptist was fresh, and their hearts were heavy with grief (Matt 14:12-13). Physically and emotionally, the Lord and His twelve needed time alone.
The Galilean crowds showed up wanting more. Though they had a self-serving interest in Jesus (John 6:2), His heart still broke for them. In fact, Mark tells us when He looked out, "He had compassion on them because they were like sheep without a shepherd" (Mark 6:34). It's touching. The Lord ended His time of rest with the disciples out of love for a people who hardly understood Him.
A Miraculous Meal (John 6:4-13)
A crowd of 5,000 men plus women and children didn't come from any nearby city. They were on their way from Galilee to celebrate the Passover. It was the greatest of the feasts. Nearly every Jew traveled to Jerusalem annual for it. On the way, they saw Jesus and took a detour to see Him.
The day grew late, and hunger set in. The disciples told the Lord to send the crowd home. He told His men to feed them (Mark 6:36-37). Feed them? It was a test—how well did they know Jesus? (John 6:6).
The Lord performed countless miracles throughout Galilee, all of which involved individuals. The disciples saw many of these, but they never saw Him perform a miracle for thousands. They believed in Him for small matters, but never considered that the Son of God could do exceedingly more… if they would only ask (Eph 3:20).
Philip estimated the cost of feeding the entire crowd. Andrew found only a boy with anything to eat (John 6:7-9). Five barley biscuits and two pickled fish was the sum total of food among 5,000 families.
The disciples never asked the Lord to meet the need, but He met it anyway. He created and kept creating and kept creating. Jesus created so much food that the people ate until they were stuffed (cf. John 6:12). One small lunch, and from it Jesus fed twenty thousand.
1 Corinthians 1:27-29—But God chose what is foolish in the world to shame the wise; God chose what is weak in the world to shame the strong; God chose what is low and despised in the world, even things that are not, to bring to nothing things that are, so that no human being might boast in the presence of God.
The Lord often used what was weak or insignificant to accomplish His greater purposes. He used the tear of a baby to touch the heart of Pharoah's daughter. He used a shepherd's stick to bring forth wonders that toppled Egypt. A sling and a stone conquered a mighty nation, and an insignificant shepherd boy was raised to become Israel's greatest king. If God could use the mouth of a donkey to confront a prophet or a boy's lunch to feed thousands, He can use even the weakest believer for His greatest designs.
Disappointment and Despair (John 6:14-17a)
After months of miracles, the Galileans wondered if Jesus might be the Moses-like Prophet (Deut 18:18). Speculation prevailed the second He fed them. So similar to Moses providing manna, the people went into a frenzy wanting Jesus to reign. They would've taken Him to Jerusalem to crown Him during Passover had He let them (John 6:14-15).
Moses delivered Israel from Egypt, so it had become established that a prophet would deliver Israel from Rome. The people could see it no other way—Messiah will deliver us. If ever this longing reached a crescendo it was during the week of Passover. Nationalism surged each year at this feast. The people expected their messiah would come to reign. It would be the dawn of a new age.
The Galileans and the twelve disciples were right about much that day. Jesus identified Himself as the Prophet of old, and the Davidic throne truly was His. He could have reigned then, but He let it go and refused to lead a bloody revolution.
Nothing could have been more stunning or disheartening than to see Jesus turn His back. All of Galilee along with the disciples expected Him to move forward as king and crush the Romans. Like a punch in the stomach, Jesus bid everyone leave. The crowd dispersed, the disciples left, and the Lord went to pray (Matt 14:23). No one could comprehend a Messiah whose kingdom wouldn't be now.
Faith Reaffirmed (John 6:17b-21)
The disciples embarked without Jesus across the Sea of Galilee with a sense of sorrow, even betrayal in their hearts. Who had we followed for the past year? Why did the Lord send us and the people away? Little made sense, and the disciples' hearts became hard (Mark 6:52). It was night, and certainly it was dark in more ways than one as they rowed across the Sea (John 6:17b).
Fierce storms are characteristic of the Sea of Galilee. Cool winds swept down from the surrounding mountains with little notice and violently churned the waters. The disciples had rowed halfway across the Sea when the wind and waves became threatening (Matt 14:24). Their faith had never been lower, their lives were now at stake, and Jesus had left. What kind of messiah would do this?
The Lord never leaves His people. When He told His disciples to go across the Sea without Him, He knew their faith hung by a thread. He knew their doubts were strong, that they had learned nothing from the miraculous meal, and that an awful storm was on its way. He knew their hearts had become hard. While they struggled on the Sea, He struggled in prayer (Matt 14:23).
When the time had come, Jesus walked on the Sea. He entered the boat saying, "I Am" (John 6:20). It was one of the most profound reminders the disciples ever experienced. Being at the point of leaving Jesus, He told the disciples to remember who it is they had followed—God Himself. The waves calmed, fear subsided, and on the following day when everyone deserted, the faith of the disciples remained (John 6:20-21, 67-69). Realizing Jesus' identity far more deeply, they passed the test confessing, "You are the Holy One of God" (John 6:69).