Missing the Point
(John 2:1-3:21)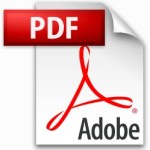 As John builds a case for belief in Jesus, he draws our attention to 2 miracles and 3 interviews during Jesus' first year of ministry (John 2-4). Opposition is negligible, Jesus is well received, and His ministry swells in numbers.
At a wedding in Cana and at the temple in Jerusalem, Jesus announced that His coming would mean change. Most heard the parables, saw the miracles, and then missed the point. They enjoyed associating with Jesus, and being part of this exciting new movement. Sadly, few embraced Jesus as Lord and Savior.
It isn't enough to say, "I'm a Christian." What does it mean to you? Is that meaning in line with Jesus' actual teachings? It possible to have a misguided belief, a faith that doesn't save.
Unbelief: At a Wedding                         (John 2:1-11)
Jesus' miracles illustrated His teachings. Miracles revealed something about Him. In Cana, Jesus, His mother, and the disciples had been invited to a wedding. The wine was gone, which was embarrassing to the newlyweds. Worse, guests often traveled a great distance. Food and wine was expected, even necessary. To throw a wedding, invite guests, and not provide was highly offensive. It even exposed the groom to litigation.
Jesus' public ministry was beginning. From here onward, He would increasingly reveal Himself as the Savior of the world. And so, when His mother approached, He politely addressed her as "woman" (John 2:4). A change was happening, for she who raised Jesus as her son one soon follow Him as her Lord (Lk 1:46-47).
The wine was gone, and Mary was rightly concerned about the hour at hand. Yet, Jesus focused on an "hour" to come (John 2:4). With this "hour" in mind, He changed the contents of six purifications jars into an abundance of wine. From water to wine. It was a good deed, but we need to zoom out. How does this miracle illustrate some future "hour" on Jesus' mind?
Jesus created a change in the contents of the jars. Water wasn't right for the celebration—wine was needed. And by using ceremonial jars, He made a statement regarding Judaism. The greatest celebration is the "hour" when Messiah returns. He will establish His kingdom; wine will flow without end (Amos 9:13-14; Rev 19:6-10).
As water jars weren't sufficient for a wedding celebration, Judaism wasn't sufficient for the celebration to come. A transformation was necessary.
Did anyone understand? The guests enjoyed the new wine, but no one asked questions, and no one new left to follow Jesus. The party continued as Jesus left. The sad truth is the Hope of Israel was in their midst… and no one even noticed.
Unbelief: At the Temple            (John 2:13-2:22)
After the wedding in Cana, Jesus went to Jerusalem for the Passover. John says the Lord ascended the temple mount and then wrecked havoc upon it.1 The sale of animals wasn't the problem, nor the exchange of currency. Most of the millions present traveled a great distance, planned to buy a sacrificial animal, and many needed Jewish currency to do so. Extortion was the issue at hand. Extortion in the Name of God, which incensed our Lord beyond words (John 2:17).
Herod the Great built the second temple for the Jews. After 84 years of construction involving tens of thousands of labors, Herod's temple stood for 5 years before the Romans leveled it in AD 70. It was a dazzling structure that dominated Jerusalem's skyline and cast the sun's rays outward for miles. Physically beautiful, but the temple had lost its purpose.
The Sadducees ran the temple as a business and gouged the people who came to worship. The commission on currency exchange was painfully high. Purchasing a sacrificial animal wasn't easy, either.
Jesus made a scene, and the Jewish leaders questioned His authority. Who does he think he is?!  So, they demanded a sign. It wasn't a sincere request but an attempt to publically discredit Jesus. The Lord was no entertainer. He refused to amaze His enemies and did nothing. Due to their hardness of heart, Jesus only replied in a rather cryptic way (Matt 13:14; Mark 6:52). Those who wanted to understand would; those who didn't wouldn't even try.
What did He say? He hinted of His death and resurrection, likening His body to a temple (John 2:19-22). That great temple of stone was about to be replaced by a temple of flesh. Jesus would soon offer Himself upon a cross, the curtain of Herod's temple would split, and the focal point of worship would forever change from a physical structure to a Person (Lk 23:44-45).
Had the money-changers humbly asked, they would have realized the significance of Jesus' presence. Something great was about to change. Sadly, no one understood.
John 2:23-25—Now when he was in Jerusalem at the Passover Feast, many believed in his name when they saw the signs that he was doing. But Jesus on his part did not entrust himself to them, because he knew all people and needed no one to bear witness about man, for he himself knew what was in man.
As for the crowds, they enjoyed the show. Though they "believed" in Jesus, John says Jesus never believed in them. They wanted to get on the Jesus bandwagon. They liked Him and wanted to associate with this electrifying new prophet. Few wanted to understand Him, give all, obey, and follow.
Right belief is built upon right ideas about Christ and shows itself in a general pattern of obedience and devotion.
John doesn't want us to conclude that Jesus is a good man, a moral teacher or a likable sage. He isn't even content for us to agree that Jesus is God (James 2:19). John is after true belief, the kind that goes beyond intellectual assent and touches the very core of one's being (John 4:39-42). Jesus rarely found this kind of belief among His own people.
Unbelief: With a Pharisee           (John 3:1-3:21)
In this final section, John allows us to eavesdrop into Jesus' words with a Jewish leader. Nicodemus wasn't a random observer but one who saw Jesus overturn tables at the temple, heard His teachings, and witnessed signs. He esteemed Jesus highly, but Jesus just didn't fit in his Jewish categories. Nicodemus was baffled, and he comes at night with questions.
Who was Nicodemus? He was "the teacher" of the people (John 3:10), a man of great learning and prominence among the Pharisees. He came at night to avoid being seen (John 3:2) and wanted to know about Jesus' signs and authority.
Jesus, however, wanted to discuss Nicodemus' heart and spiritual condition. The Pharisee thought he had come to probe Jesus; Jesus probes him. To Nicodemus' shock, the Lord goes so far as to question his qualifications, saying he isn't "born again" (John 3:10).
It was a line in the sand. Jesus told Nicodemus he must be "born again" if he would inherit salvation (John 3:5). After all his learning and piety, it was a 20-gage shot to the man's ego. He had labored to earn God's favor under the Law, and he's told it's all for nothing. Why? Because this great teacher was dead in sin. He needed a new birth, and Jesus gave him a choice: come fully into the light and follow as a true disciple or remain in the dark of night as a Pharisee (John 3:20-21).
The Bible only mentions two Pharisees who ever came into the light. One is the apostle Paul who relinquished his every treasure for the sake of Christ. Looking back on his life as an unbeliever he says his list of accomplishments were "rubbish" or dung next to all he had come to gain (Phil 3:8).
As for Nicodemus, he didn't believe in Jesus the night of their first meeting. However, it was the start of a process that eventually shattered his religious training. Three years later we find this man not hiding in the shadows but standing in broad daylight. Most of Jesus' followers fled at His death, but not so with Nicodemus. He was there (John 7:50, 19:39).
During Jesus' first year of ministry many followed but not all truly believed. We've looked at some of the unbelieving "believers" and in the next study, John shows us some who did believe (John 3:22-4:54). Do you know what's striking about this? Those who didn't really believe were the high and worthy. Those who truly loved and believed in Jesus were the opposite.