The First Who Followed
(John 1:19-51)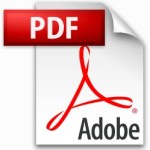 It's astonishing that a man without wealth who was born in obscurity and befriended by untouchables could impact the course of world history. Jesus of Nazareth rejected power and rebuked the religious elite. He had few friends amongst the affluent, and His followers were no more than the rank-and-file. He commanded no army, and at His death He had no followers… even those who visited His tomb disbelieved He would rise again.
Yet, the message from the mouth of this penniless preacher soon shook the Roman Empire and beyond. Within two centuries of the Resurrection, Tertullian declared to the empire:
We are but of yesterday, and yet we have filled all the places that belong to you—cities, islands, forts, towns, exchanges; the very military camps themselves, tribes, town councils, the palace, the senate, the market-place; we have left you nothing but your temples.1
Rome's religious heritage was well-established and no friend to the Christians. Despite such opposition, the gospel spread. In fact, by AD 111 the government recognized its inability to destroy the Christian faith.2 It was growing far too fast.
From the very beginning of Jesus' ministry those closest to Him recognized He was no ordinary person. His disciples had many misunderstandings, but they were inclined to leave all in a flash for the chance to follow Him. Why? What would cause grown men to give all they had for the chance to follow Jesus up and down the dusty roads of Israel?
John's Gospel gives us a glimpse into those first interactions with Jesus. What did His first few disciples think? How did they meet Him? What were the circumstances? What was said? John answers these questions, and he gives us in 1:19-51 the first testimonies of those who came to believe.
The Belief of John the Baptist                   (John 1:19-34)
John the Baptist knew Jesus from birth (Lk 1:39-45). Though the two were cousins, John never considered that this childhood friend might be the long-awaited Messiah (John 1:33).
God instructed John the Baptist to preach "a baptism of repentance for the forgiveness of sins" (Lk 3:2-3). Thus, he immersed in water those who followed him. It was a symbol of their turning from sin, a public act to identify one with another. As John baptized thousands saying the Messiah had come, it's ironic he had no idea who the Messiah was.
The Baptist's preaching drew crowds, but his baptisms caused quite a stir amongst the religious leaders (John 1:19-23). Gentiles who converted to Judaism were baptized. Jews never baptized other Jews.
If you read the account, we find a group of religious leaders came out to meet with John. They had questions: Are you Elijah or the Prophet (Mal 4:5; Deut 18:15-18)? He wasn't. Who was John? Just a voice. He was God's mouthpiece or herald sent to prepare the way for the coming King (Isa 40:3).
John the Baptist prepared the way for Jesus Christ as the morning star heralds a new dawn and is then engulfed by the rising sun.
The crowds increased around John the Baptist, but pride never took hold. He rejected the fame saying he wasn't worthy to touch the straps of Messiah's sandals (John 1:27). It's striking because only slaves removed one's sandals or washed feet. Here at the pinnacle of John's ministry, he realized he was nothing—just a voice.
John the Baptist continued to preach and baptize. Jesus approached (Matt 3:13-17), and John hesitated. After immersing Him the Spirit descended and remained upon the Lord (John 1:31-34). By this sign and in this instant John knew he was standing face-to-face with the Messiah.
After Jesus publically revealed Himself, John the Baptist proclaimed Him to be the "Lamb of God" (John 1:29). It was a profound link to the Jewish sacrificial system. Millions upon millions of animals had been sacrificed to cover over the sins of man. Jesus—this is the Lamb of God. This One will be the ultimate sacrifice.
Sin against God is a capital offense (Ezek 18:20). The Old Testament saint knew he could be pardoned, but only if another died in his place (Lev 17:11). And yet, no one was ever pardoned. A thousand years of animal sacrifices only reminded of the seriousness of sin before the holiness of God (Heb 10:1-4). It also foreshadowed a sacrifice to come—a perfect sacrifice, one able to pardon the sinner.
As John the Baptist pointed to Messiah, he humbly watched the crowds disperse. Few have ever willingly relinquished a position of leadership—most are forced to step down. Yet, John believed in Jesus, gave all the glory to Him, diminished and died a martyr (Matt 14:1-11). And this man is he whom Jesus called the greatest ever to have lived (Lk 7:28).
The Belief of John and Andrew               (John 1:35-42)
John, the author of this Gospel, and Andrew were followers of John the Baptist. When Jesus revealed Himself as Messiah, the Baptist sent his followers to Jesus.
When John and Andrew took their first steps towards Jesus, they had doubts. John the Baptist had said this One was the "Lamb of God," but the two disciples were unsure. Jesus knew. He knew their hearts, and He challenged the two to consider what exactly they wanted of Him (John 1:38).
Thousands would soon seek after Jesus, each having a motive of one kind or another. The Pharisees sought to discredit Jesus' authority and elevate their own; the Zealots sought Him only to further their plans of revolt against Rome; the Sadducees sought to keep Him from undermining their lavish lifestyles; the people generally sought after a healer. Everyone had a motive for seeking Jesus—what was in the hearts of John and Andrew?
Jesus is followed for many reasons: money, power, popularity, health, self-glory, etc… These two disciples honestly and humbly wanted to know the truth; and should this man be their Messiah, they were ready to follow.
How long did it take for John and Andrew to devote their lives to Jesus Christ? Answer: One conversation. They wanted to know where Jesus was staying in hopes of visiting from time to time and asking questions. Yet, Jesus knew the sincerity of their request and gave them all the time they wanted (John 1:38-39).
So convinced was Andrew of Jesus' identity that he told his brother Peter the news (John 1:41). As for John, the day he met Jesus was also significant. Even after more than a half-century he could still remember the exact day and hour (John 1:39).
The Belief of Philip and Nathanael   (John 1:43-51)
Jesus went to Galilee to find Philip. John doesn't record all that happened, but after a short conversation Philip says, "We have found him of whom Moses in the Law and also the prophets wrote!" (John 1:45). The Jews had waited millennia for Messiah. Philip knew it was against all probability that he had somehow walked into the Son of God. Yet, after one unexpected meeting with Jesus, his life was never the same again. He believed and then shared the news with Nathaniel.
How does Nathaniel respond to Philip? He's riddled with doubt that Philip had somehow run into Messiah. Though the story didn't make sense, he went with Philip to meet Jesus anyway. What was it that struck Nathaniel so deeply as to change his mind? Answer: Jesus' omniscience.
Jesus referenced the Old Testament patriarch, Jacob, who was a deceiver. He contrasted him with Nathaniel who was truthful. A reference to Jacob's vision of a ladder between heaven and earth is also made (John 1:51).
Nathaniel wasn't impressed that Jesus knew he had sat under a fig tree or was an honest person. Anyone could have discovered this or said he's a truthful man. Nathaniel was astonished that Jesus knew his thoughts. While alone, under that tree, Nathaniel was reading or meditating upon Scripture's account of Jacob—no one but God Himself could possibly have known this. Thus, Nathaniel believed and learned that Jacob's ladder or bridge between heaven and earth was not a thing, but a person—the One whom he had just met.
---
1Tertullian, Plea for Allegiance, A.2.
2See correspondence between Pliny, Governor of Pontus/Bithynia and Emperor Trajan.