That You May Believe
(John 1:1-18)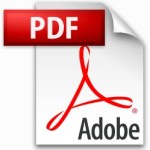 He was the disciple whom Jesus loved, an uneducated fisherman turned author who penned a Gospel, three epistles, and Revelation. Only Peter and James knew Jesus as well as John. They were the inner band of our Lord's disciples. They alone watched Him raise Jairus' daughter from the dead (Luke 8:49-56), saw His transfigured glory at Caesarea-Philippi (Matt 17:1-8), and accompanied Him in the Garden of Gethsemane (Mark 14:32). They had seen Jesus with their own eyes, heard Him speak, touched Him, and lived with Him for more than three years (1 John 1:1-4). These men knew the Lord.
John did not set out to write a biography on Jesus replete with his every remembrance (John 21:25). Rather, he organized his thoughts around the spindle of a specific purpose—"…that you may believe" (John 20:30-31). Each pericope, chapter, and verse in this Gospel is part of a fabric showing Jesus as the Christ. It is evangelistic in nature. John wants his readers to realize Jesus' identity and then place their faith in Him for salvation.
Who is Jesus? According to John, Jesus is the incarnate God who came bringing light and life to all who would believe. Out of this central truth flows the many rivulets that form this Gospel.
The Prologue  (John 1:1-18)
John 1:1-5—In the beginning was the Word, and the Word was with God, and the Word was God.He was in the beginning with God. All things were made through him, and without him was not any thing made that was made. In him was life, and the life was the light of men.The light shines in the darkness, and the darkness has not overcome it.
John opens with the assertion that Jesus is the divine "word" or logos, and this was no small claim. Words are vehicles that give expression to thought. Jewish readers would have remembered verses such as Psalm 33:6, "By the word of the Lord the heavens were made." The heavens were the result of the Lord speaking them forth; creation is an expression of divine thought. The word of the Lord had creative power throughout the Old Testament. Jews understood it as God's self-assertion.
The Greeks had their own ideas about the logos. Though the world is ever-changing, Heraclitus (525-475 B.C.) reasoned that something greater must hold it together providing stability. This "something" he called the logos. Anaxagoras and Aristotle followed with their ideas of an impersonal "something" that governed the world as well.
To the Greeks, their philosophical quest has come to an end. To the Jews, the divine word became flesh (John 1:14). It isn't a thing but a man. It is Jesus (Col. 1:15-17).
I am an historian, I am not a believer, but I must confess as a historian that this penniless preacher from Nazareth is irrevocably the very center of history -- H.G. Wells.
The Word, Jesus Christ, was not created but eternally existed as God and with God. John makes a distinction—Jesus is God and also with God. The Father, Son and Holy Spirit are three unique persons, each fully God, and yet there is one God. This is why our Lord could say to Philip, "Whoever has seen Me, has seen the Father" (John 14:8-9). Jesus is the "exact representation" of the Father (Heb 1:3).
John 1:14—And the Word became flesh and dwelt among us, and we have seen his glory, glory as of the only Son from the Father, full of grace and truth.
For more than 1,400 years God "dwelt" with His people in the tabernacle or temple (Ex 25:8). The Lord did not literally dwell in these structures (cf. 1 Kings 8:27; Jer 23:24). Each was a symbol, a representation of God's presence. God had dwelt symbolically with His people, but in Christ He came to dwell with them physically. John writes eagerly proclaim this truth… and the fact that he personally witnessed it.
John 1:17—For the law was given through Moses; grace and truth came through Jesus Christ.
When God came to earth, light and life came as well. The Old Testament brought a measure of true light, but as a candle next to the sun, it was not sufficient. The Law demonstrated man's need for a savior, but could not actually save or impart life. It demonstrated the problem, but was powerless to provide a solution.
Man is by nature a sinner (Rom 3:10-18). In fact, we stand before God dead in our sin (cf. Eph 2:1). The Law fulfilled its purpose in pointing this out, and the faithful Old Testament saint longed for a savior. Temple sacrifices could not remove his guilt, so helooked to a day when God would provide the ultimate sacrifice—the once-for-all sacrifice, one able to cleanse both now and forever (Heb 9:24-26).
Alexander, Caesar, Charlemagne and I myself have founded great empires… upon force. Jesus alone founded his Empire upon love, and to this very day millions will die for him -- Napoleon Bonaparte.
Christ did not enter our world as another light, but as the light and the life that all men need. He came to die and give eternal life; He also came to provide light. Not only does this indicate spiritual light, but light in general. Knowing Christ enables man to rightly understand himself and the world around him (Prov 1:7; Col 2:3). Thus, divine light should pour into every aspect of a believer's life, affecting one's worldview and politic.
John 1:10-11—He was in the world, and the world was made through him, yet the world did not know him. He came to his own, and his own people did not receive him.
Perhaps the saddest verses in Scripture are John 1:10-11. The King who created the world condescended to enter it as a man. Rather than receiving honor, He was rejected and crucified by the ones He loved. His own people not only rejected Him… they didn't even recognize Him.
The Old Testament progressively revealed details about the Messiah (Isa 53:5-6; Jer 31:31-34), and the faithful believer anticipated Messiah's coming. Yet, in the first century, the masses longed for a ruler who would break the chains of Rome and inaugurate a time of blessing.
Many thought Messiah would be a military leader, which is why they shouted "Hosanna!!" when Jesus entered Jerusalem (John 12:13). His popularity increased until the final week of His earthly ministry. The hopes of the masses were dashed and their esteem turned to hatred. They refused accept that God's chosen one came to die.
Few throughout Jesus' ministry understood God had come and would die to save man from his sin. The prophets foretold a time of great blessing for God's people, but that time is still yet to come. Jesus came to die, but He's coming again. When He returns it will be to reign (Rev 19:11-16). God's great promises for Israel will be fulfilled as the nation turns to Him (Zech 12:10).
John 1:6-7—There was a man sent from God, whose name was John. He came as a witness, to bear witness about the light, that all might believe through him.
John turns the focus from Jesus to the messenger responsible for preparing the way—John the Baptist. He was herald crying out: Make way for the King! And he recognized his place. Though the crowds increased to see John the Baptist preach, the thrill didn't overcome him. At the high point of his ministry, John said, "He [Christ] must increase, but I must decrease" (John 3:30). His disciples followed Jesus, and John's life ended tragically. What did Jesus say of John the Baptist? He said, "…there has arisen no one greater" (Matt 11:11).
The Gospel of John carries a powerful message that begins by identifying Jesus and his messenger, John the Baptist. Rather than start with a series of miracles and events, we're given a bit of context to understand them. All Jesus did testifies to the truths taught in these first 18 verses. He was an is God in human flesh.
From John 1:19 through chapter 11 we're given an overview of Jesus' public ministry. John's witness of these events bolsters his claim that Jesus is the Christ. It provides substance for our faith to rest upon.